Professionals
Practice Areas
Technologies
Chemistry
Food Science
Medical Devices
Metallurgy & Ceramics
Nanotechnology
Pharmaceuticals & Pharmaceutical Formulation
Polymer & Materials Science
Honors
Top 250 Women in IP, Managing Intellectual Property, 2016-2019
Fellows of the American Bar Foundation, Member

Connecticut Bar Foundation - James W. Cooper Life Fellow

IP Stars, Managing IP, Connecticut, USA, 2013-2020
Women in the Law - High Achievers, Connecticut Law Tribune, 2009, 2010
The Connecticut Technology Council Women of Innovation 2008 Finalist
The Connecticut Bar Association Real Property Award
The American Society of Composers, Authors, and Publishers for the paper "The Pre-Eminence of Economic Factors in the Fair Use Defense"
Admissions
State of Connecticut, 1995
U.S. Patent and Trademark Office, 1995
Education
University of Connecticut School of Law, J.D., 1995
Stanford University, Ph.D., Organic Chemistry, 1988
Baylor University, B.S., Chemistry, with honors, 1983
Teaching Positions
Adjunct Patent Law Professor, University of Connecticut School of Law, Advanced Patent Law, 2001- present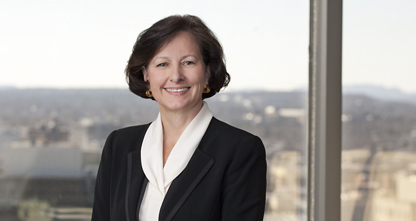 Leah M. Reimer, Ph.D.
Partner and Co-Chair of the Chemical, Materials and Life Sciences Department
Under Leah Reimer's leadership, Cantor Colburn's Chemical, Material, and Life Sciences Department has grown into the firm's largest department with nearly 40 attorneys and patent agents who are dedicated to adding maximum value to client products and services by protecting their intellectual property assets. Leah provides Fortune 50 and other technology-based companies with sophisticated, creative solutions to complex legal and technical issues. Her counsel is fully supported by the knowledge and experience gained through her Ph.D. in organic chemistry, her work as a research chemist at Eli Lilly and DowElanco, and her success as an IP attorney.
Leah's patent prosecution practice is focused primarily on polymer and materials science; pharmaceuticals and pharmaceutical formulation; agricultural chemicals and their formulation; nanotechnology; and metallurgy and ceramics. She teaches Advanced Patent Law at the University of Connecticut School of Law and is a frequent speaker on emerging areas of patent law. She is one of the Top 250 in IP Law (IP Stars) and a Woman of the Law High Achiever (Connecticut Law Tribune).
Experience Highlights
Partner, Cantor Colburn LLP, 1999-present
Associate, Cantor Colburn LLP, 1995-1999
Research Chemist, Eli Lilly / DowElanco 1988-1993
News
June 1, 2020

IP Stars 2019

June 17, 2019

Cantor Colburn is pleased to announce that Leah M. Reimer, Ph.D, Esq. has been named one of the Top 250 Women in IP for 2019 by Managing Intellectual Property. This honor recognizes women IP practitioners in private practice who have performed exceptionally for their clients and firms in the past year.

June 14, 2019

IP Law360

January 31, 2019

The recent U.S. Supreme Court case Helsinn Healthcare SA v. Teva Pharmaceuticals USA Inc. highlights the criticality of maintaining invention secrecy before filing a patent application. Leah M. Reimer, Ph.D., Esq., Partner and Co-Chair of the Chemical, Materials, and Life Sciences Department and Kimberly Vines, Ph.D., Esq. wrote, "The On-Sale Bar After High Court Helsinn Ruling" for IP Law360 (January 31, 2019).

Legal 500 USA 2018

June 4, 2018

Cantor Colburn LLP has been recommended as a Leading Firm by the Legal 500 United States 2018 in Intellectual Property for Patents: prosecution (including re-examination and post-grant proceedings). This is the ninth consecutive year that Cantor Colburn has been recognized for this highly selective honor.

May 3, 2018

Six Cantor Colburn partners were selected as IP Stars in the 2018 World IP Survey by Managing Intellectual Property. Cantor Colburn was recognized as a "highly recommended" intellectual property (IP) law firm in the state of Connecticut, where the firm is headquartered.

Co-Managing Partners Michael Cantor and Philmore Colburn were listed in Connecticut, as were Pamela Curbelo, David Fox, and Leah Reimer, Ph.D. All are Patent Stars and Mr. Colburn is additionally a Trademark Star.

May 1, 2018

Cantor Colburn LLP is pleased to announce that Leah M. Reimer, Ph.D. has been named one of the Top 250 Women in IP for 2018 by Managing Intellectual Property. This honor recognizes women IP practitioners in private practice who have performed exceptionally for their clients and firms in the past year.

June 30, 2017

Cantor Colburn has been recommended as a Leading Firm by the Legal 500 United States 2017 in Intellectual Property for Patents: prosecution (including re-examination and post-grant proceedings). This will be the firm's eighth consecutive year as being recognized for this highly selective honor. Partners Michael Cantor, Phil Colburn, Leah Reimer, Pamela Curbelo, Andy Ryan and Dave Christensen received special recognition from the editors of the publication. Dave Christensen was also recognized as a Next Generation Lawyer.

June 1, 2017

Leah M. Reimer, Ph.D. has been named one of the Top 250 Women in IP for 2017 by Managing Intellectual Property. This honor recognizes women IP practitioners in private practice who have performed exceptionally for their clients and firms in the past year.

The Legal 500 United States

June 17, 2016

Cantor Colburn LLP has been recommended as a Leading Firm by the Legal 500 United States 2016 in Intellectual Property for Patents: prosecution (including re-examination and post-grant proceedings). This will be the firm's seventh consecutive year as being recognized for this highly selective honor.

June 16, 2016

Cantor Colburn is pleased to announce that Leah Reimer, Ph.D. has been named in Managing Intellectual Property's Top 250 Women in IP for 2016. Managing Intellectual Property's research process comprises interviews and surveys and only a small subset of this group is selected for the Top 250 recognition.

June 9, 2015

Cantor Colburn LLP has been recommended as a Leading Firm by the Legal 500 United States 2015 in Intellectual Property for patent prosecution: utility and design patents.

Research is based on feedback from 250,000 clients worldwide, submissions from law firms and interviews with leading private practice lawyers, and a team of researchers.

Seven of the firm's attorneys have been recommended in the Legal 500 United States 2015's editorial.

December 2, 2014

Partner Leah Reimer, Ph.D., Esq., will speak at the International Intellectual Property Law Association (IIPLA) Annual Congress 2015, January 5-6, 2015, at Le Méridien Dubai Hotel & Conference Centre in Dubai, United Arab Emirates. Dr. Reimer will present the topic "Prior Use Rights – Established Worldwide, but Assert Only with Caution in the U.S."

October 10, 2013

Cantor Colburn LLP has been recognized by 10 different organizations and publications- which heralded 14 attorneys in particular- for excellence in their work in 2013. The Legal 500 has applauded the firm for its "solid reputation in the market of providing an excellent level of service, and having an excellent value for money." From accolades for the firm as a whole to specific recognition of Cantor Colburn attorneys in diverse practice areas within the field of intellectual property, the firm has enjoyed an abundance of recognition in 2013.

Connecticut Law Tribune

October 8, 2012

Connecticut Law Tribune

April 16, 2012
Events
September 19, 2019

Branford, Connecticut

June 6, 2019

Sacred Heart University, Fairfield, Connecticut

Cantor Colburn is proud to sponsor 2019 ScaleUP CT on June 6, 2019 at Sacred Heart University in Fairfield, Connecticut. Presented by the Connecticut Technology Council, ScaleUP CT is designed to support companies that are beyond the startup phase. ScaleUP CT is an event built to educate and invigorate the leaders of Connecticut's growing tech-oriented companies. Now in its third year, the event will support companies in the tech sector at every stage of their growth and development. Co-managing partner Michael Cantor is on the CTC board of directors and will be a part of the program.

June 3, 2019

Philadelphia

The BIO International Convention 2019 is in Philadelphia on June 3-6, 2019. More than 16,000 biotechnology and pharma leaders will come together for intensive networking to discover new opportunities and partnerships among a wide spectrum of life science and application areas, including drug discovery, biomanufacturing, genomics, biofuels, nanotechnology and cell therapy.

May 2, 2019

New York City

Andy Ryan will be a panelist at the Joint Patent Practice CLE on May 2, 2019 in New York City. His panel will be on patents found invalid under Section 112 for lack of written description and enablement, including the cases D Three Enterprises, LLC V. Sunmodo Corporation et al 2017-1909 et al (Fed. Cir.) May 21, 2018 and Trustees of Boston University v. Everlight Electronics Co., LTD, et al, 2016-2576 (Fed. Cir. July 25, 2018). Also attending the JPPCLE are Leah Reimer, Pam Curbelo, and Anne Barry.

January 31, 2019

UConn School of Law, Hartford, Connecticut

Leah M. Reimer, Ph.D. was a leader at the UConn Law School Alumni Assoc. & Center for Career Development Student Networking Dinner on January 31, 2019.

March 19, 2018

UConn Law School - Reading Room, Hartford, CT

Cantor Colburn is the Platinum Sponsor for the UConn Innovation Workshop & Patent Celebration on March 19, 2018 at the UConn Law Reading Room. This event will celebrate the UConn/ UConn Health Faculty innovations that have recently been issued patents from the USPTO.

Michael Cantor, Co-Managing Partner of Cantor Colburn, will be a featured speaker. Michael is an Alum of the School of Engineering and the Law School. He has been an adjunct professor teaching at the Law School for more than 20 years.

February 18, 2018

Phoenix, Arizona

The Association of University Technology Managers will hold its Annual Meeting on February 18, 2018 in Phoenix, Arizona.

November 2, 2017

New York, New York

The Women in Law and IP Summit: NYC conference will take place on November 2, 2017 in New York, New York. Partner and Co-Chair of the Chemical, Materials, and Life Sciences Department Leah Reimer, Ph.D., will attend.

October 25, 2017

The Jackson Laboratory for Genomic Medicine (Farmington, Connecticut)

Cantor Colburn is proud to sponsor The 4th Annual Forum on Healthcare Innovation presented by The Jackson Laboratory for Genomic Medicine on October 25-26. 2017, at the Jackson Laboratory's Farmington, Connecticut headquarters. The Forum will focus on emerging science and technology that will change the future of healthcare, and innovations in healthcare.

April 22, 2017

Hartford, Connecticut

April 1, 2016

New York, New York

November 10, 2015

Hartford, Connecticut

Cantor Colburn is proud to sponsor the Innovation Summit, presented by the Connecticut Technology Council.

April 25, 2015

Hartford, Connecticut

Cantor Colburn is proud to be a returning sponsor of the UConn Health White Coat Gala.

January 5, 2015

Dubai, UAE

Leah Reimer, Ph.D., Partner and Co-Chair of the firm's Chemical, Material, and Life Sciences Department, will speak at the International Intellectual Property Law Association (IIPLA) Annual Congress 2015 during January 5-6, 2015 at Le Méridien Dubai Hotel & Conference Centre in Dubai, United Arab Emirates. She will present the topic "Prior Use Rights – Established Worldwide, but Assert Only with Caution in the U.S."

November 7, 2013

Wallingford, Connecticut

Cantor Colburn is a platinum sponsor of the Connecticut Innovation Summit, a day-long program for executives, entrepreneurs, rising technology leaders, and investors to come together to share ideas and promote innovation. The program includes mentor meetings, a funding fair, a sales pitch competition, a poster expo, and an awards ceremony.

International Legal Alliance Summit Awards

June 20, 2013

New York, New York

Speaker, "Implementation of Preissue Submissions by Third Parties"

April 2012

Joint Patent Practice Legal Education Seminar, New York, NY

Speaker, "Current Status of In re Bilski - Patentable Subject Matter"

April 2010

Joint Patent Practice Legal Education Seminar, New York, NY
Professional Affiliations
American Bar Association
American Intellectual Property Law Association
Patent Search Committee Member
Association of University Technology Managers
Intellectual Property Owners Association (IPO)
U.S. Patent Law Committee

Law Journal Member
Connecticut Bar Association
Connecticut Bar Foundation, James W. Cooper Fellows
Institute of Material Sciences Board Member, University of Connecticut