Professionals
Practice Areas
Technologies
Chemical Engineering
Chemistry
Computer Science & Software
Electrical Engineering & Electronics
Energy
Mechanical Engineering
Metallurgy & Ceramics
Nanotechnology
Optics
Pharmaceuticals & Pharmaceutical Formulation
Polymer & Materials Science
Semiconductor Devices & Processing Methods
Telecommunications
Honors
Best Lawyers, U.S. News, 2021
"

Super Lawyers Rising Star

," Intellectual Property, Connecticut, 2016-2017
Second Best Ph.D. Dissertation at Virginia Polytechnic Institute and State University 1991
Best Paper, SAMPE National Conference
Armstrong Industries' General Managers' Award for Excellence for Developing New Aerogel Based Insulation Having R Less Than 20
Admissions
State of Connecticut, 2007
U.S. Patent and Trademark Office, 2002
Not admitted in Texas
Education
University of Connecticut School of Law, J.D., 2005
Virginia Polytechnic Institute and State University, Ph.D., Materials Engineering and Science, 1991
Studied the microwaving of sol gel polymer-ceramic nanocomposites
Published 40+ technical papers on polymeric copolymers and blends, sol gel composites, microwave applications related to curing of polymeric composites
Managed X-ray, optical and electron beam equipment and developed microwave equipment for research
Virginia Polytechnic Institute and State University, M.S., Materials Engineering and Science, 1987
Studied the development and characterization of rubber tank track pads
Karnatak University, Dharwad, India, B.A., Mechanical Engineering, 1984
Languages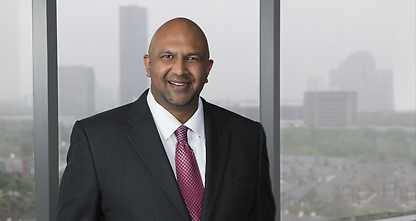 David E. Rodrigues, Ph.D.
Partner and Co-Chair of the Chemical and Materials Sciences Practice
David Rodrigues has almost 20 years' experience with increasing responsibility in patent preparation and prosecution, due diligence, opinion work, including noninfringement, invalidity, and right-to-practice as well as overall strategic portfolio development. Prior to becoming a patent attorney, he worked as a Plant Chemist for Armstrong World Industries and as a Pilot Plant Manager for General Electric Silicones and the General Electric Global Research Center, making him very familiar with all aspects of large scale manufacturing and has advised clients on developing patent portfolios that were directed to scale-up and manufacturing of products. At Cantor Colburn, Dave has drafted and prosecuted more than 600 patent applications. A large number of these patent applications were directed to polymer synthesis and to polymer processing. He has also drafted and prosecuted patent applications directed to optics, solar cells, photovoltaic cells, x-ray and electron beam devices, desalination, carbon dioxide capture and sequestration systems, wind turbines, textured surfaces for controlling bioadhesion, and the like. He works with several major clients in the plastics industry and is the lead partner for the technology transfer office of a major research university and for other clients with sophisticated technology and intellectual property portfolios that require experienced management. Dave specializes in drafting applications that require a combination of material, chemical, mathematical, and/or mechanical skills. He has in certain cases supplemented an invention with mathematical formulas that an inventor has not been able to provide. Dave also specializes in handling time sensitive patent applications. He has been successful in getting patent applications allowed through the appeals process before the Board of Patent Appeals and Interferences and has gotten over 70% of his appeals overturned by either the Board or the Examiner.
Experience Highlights
Partner, Cantor Colburn LLP, 2012-present
Counsel, Cantor Colburn LLP, 2011
Associate, Cantor Colburn LLP, 2005-2010
Patent Agent, Cantor Colburn LLP, 2001-2005
Polymer Processing Development Center Leader, Global Research Center, General Electric Company, 1998 – 2001
Researched methods for producing carbon nanotubes; researched the dispersion of carbon nanotubes in plastics
Developed new methods for producing intrinsically conductive polymers and nanocomposites based upon intrinsically conductive polymers
Listed as inventor on three patents
Pilot Plant Leader, General Electric Silicones, 1996 – 1998
Managed $35 million manufacturing facility for the development of platinum and tin catalysts, polysiloxane sealants and adhesives, mold making products, and release agents.
Research Scientist and Plant Chemist, Armstrong World Industries, 1993-1995
Managed 40 people in the manufacture of rubber textile components and rubber processing technology.
Post Doctoral Fellow, Virginia Polytechnic Institute and State University, 1991-1993
Events
February 13, 2020

Houston, Texas

Houston Intellectual Property Law Association is pleased to announce the 2020 Annual HIPLA Judges Dinner to be held the evening of Thursday, February 13, 2020, at the Four Seasons Hotel in downtown Houston.

September 26, 2019

Galveston, Texas

March 22, 2019

New York City

September 27, 2018

Galveston, Texas

March 23, 2018

New York City

October 4, 2017

Houston, Texas

Cantor Colburn is sponsoring the 2nd Annual IP Strategy Summit: Houston on Wednesday, October 4, 2017 at the Derek Hotel where partner Karl A. Vick will be a featured speaker.

May 12, 2016

Houston, Texas

February 5, 2014

Ahmedabad, India

Cantor Colburn is sponsoring two intellectual property (IP) symposia in Mumbai and Ahmedabad, India on Strategies for Managing Pharma, Biotech & Chemical Patent Portfolios attended by research and development scientists and IP professionals from India, presented by the Institute of Intellectual Property Research & Development. Co-Managing Partner Michael Cantor and Pharmaceutical Litigation Practice Group Chair Steve Coyle will lead a team to make presentations on strategic generic pharmaceutical patent portfolio issues.

February 3, 2014

Mumbai, India

INTA 135th Annual Meeting

May 4, 2013

Dallas, Texas

Strategies for Managing Pharmaceutical, Biotechnology & Chemical Patent Portfolios for Business Development and Licensing Professionals

March 6, 2013

Mumbai, India

Presenters: Steven Coyle, Anne Maxwell, Ph.D., David Rodrigues, Ph.D.

Strategies for Managing Pharmaceutical, Biotechnology & Chemical Patent Portfolios for R&D Scientists & IP Professionals

March 5, 2013

Mumbai, India

Presenters: Steven Coyle, Anne Maxwell, Ph.D., David Rodrigues, Ph.D.
Professional Affiliations
American Bar Association
American Intellectual Property Association
Connecticut Bar Association
Houston Intellectual Property Law Association (HIPLA)
Intellectual Property Owners Association (IPO)
Materials and Manufacturing Technology Network for Western Massachusetts
Steering Committee Member