News
Attorneys
Print PDF
IP Strategy: Houston
October 4, 2017
Houston, Texas
Cantor Colburn is sponsoring the 2nd Annual IP Strategy Summit: Houston on Wednesday, October 4, 2017 at the Derek Hotel where partner Karl A. Vick will be a featured speaker.
Karl will be part of a panel discussion on "The 'New Normal:' A Push to Quality in Prosecution and Portfolio Management." Also on the panel will be Walter Grollitsch, General Counsel and Head of IP at Intervale Capital, Holly Chastain Nini, Senior Corporate Counsel at CITGO, and Vincent Wiltse, Associate Corporate Counsel at Cummins Allison. The panel will explore:
Portfolio management and alignment to core organization goals
Developing a more sophisticated patent prosecution strategy
Portfolio evaluations: Due diligence, market competitiveness and internal analysis
People, process and resource coordination
Karl will also host a roundtable discussion, "Unintended Consequences: What Patent Owners Need to Know about Nautilus, Octane, Highmark and Alice."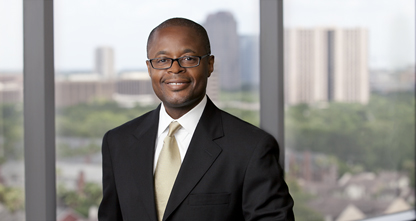 Karl A. Vick, Partner, Cantor Colburn LLP