News
Attorneys
Practice Areas
Print PDF
9th Annual Pharma IPR Summit
March 4, 2020
Mumbai, India
Cantor Colburn is pleased to sponsor the 9th Annual Pharma IPR Conference in Mumbai, India, on March 4-6, 2020. Steve Coyle and Anne Maxwell, Ph.D., Esq., co-chairs of the Pharmaceutical IP Services Practice Group, will attend, as will Nick Geiger.
Steve will moderate the panel, "Current Patent and Infringement Updates to Ensure Successful Launch and Protection of Innovation."
The Pharmaceutical IP Services Practice Group handles litigation, patent prosecution, inter partes reviews and other Patent Office review proceedings, opinions, landscapes, competitive intelligence, transactional services, portfolio management, biosimilar and interchangeable biological drugs, and more.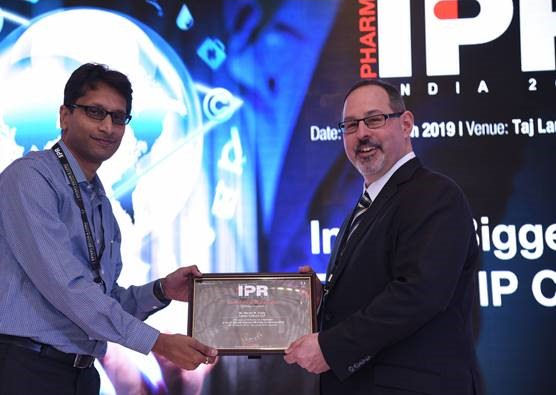 Steve Coyle, right, at Pharma IPR 2019