News
Attorneys
Print PDF
European Communities Trade Mark Association- ECTA's 37th Annual Conference
June 13, 2018
Athens, Greece
Michael Cantor, Co-Managing Partner, and Michelle Ciotola, Partner and Vice Chair of the Trademark & Copyright Department, will attend the ECTA's 37th Annual Conference in Athens, Greece. ECTA (the European Communities Trade Mark Association) promotes the knowledge and professionalism of members and owners alike in the fields of trade marks, designs, copyright and other IP rights within the European Union.
Michael oversees more than 100 attorneys and patent agents and has practiced IP law for more than 30 years. Cantor Colburn has a thriving international practice, working closely with companies in Europe, Israel, Asia and the Americas. Michael speaks frequently on IP, the law, innovation, and economic growth.
Michelle concentrates her practice on counseling, protecting and enforcing trademark, trade dress, copyright, and related intellectual property rights, as well as counseling clients in unfair competition, Internet, advertising, and promotions law. Michelle also focuses on identifying important overseas jurisdiction and filing or coordinating with local counsel for protection and enforcement of marks in those jurisdictions. She is an active member of not only ECTA but also INTA (the International Trademark Association) and MARQUES (Association of European Trade Mark Owners).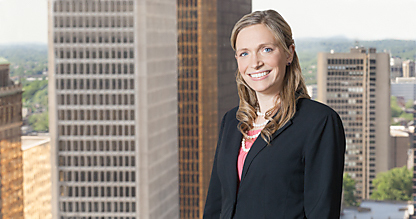 Michelle Ciotola, Partner and Cantor Colburn's Vice Chair of Trademark & Department