Print PDF
Happy Holidays from Cantor Colburn
Van Gogh's Vase with Poppies Represents Cantor Colburn's Holiday Wishes
Cantor Colburn extends our best wishes to all for the holidays and the new year.
The firm's holiday greeting features the image of Vincent van Gogh's painting "Vase with Poppies," which is in the collection of the Hartford's Wadsworth Atheneum art museum, the oldest continually operating public art museum in the country. The painting was given to the Wadsworth in 1957. In the early 1990s, the painting's authenticity as a work of van Gogh was called into question, so it was taken out of the exhibit and put in storage. Recently the staff at the Wadsworth used digital X-ray and advanced infrared reflectograms to examine the painting, revealing an underpainting which looked like a self-portrait. The painting was sent then to the Van Gogh Museum in Amsterdam, which analyzed the piece's paint, materials, linen and style and concluded it was a real Van Gogh. The artwork, one of van Gogh's earliest floral paintings, was painted in 1886. Van Gogh began painting vividly colored floral works in Paris, where he had easy access to flowers. His works before that period, created in Nuenen in the Netherlands, primarily were still lifes and images of peasants in dark earth tones. Vase with Poppies is now touring the world, and will be exhibited in Detroit in summer 2020 before returning to its Hartford home. There are many more details in the painting's interesting journey; this Hartford Courant article provides fascinating details.
We chose Vase with Poppies for this year's holiday greeting because of its beauty, its international importance, the pivotal role technology has played in its story, and our shared hometown.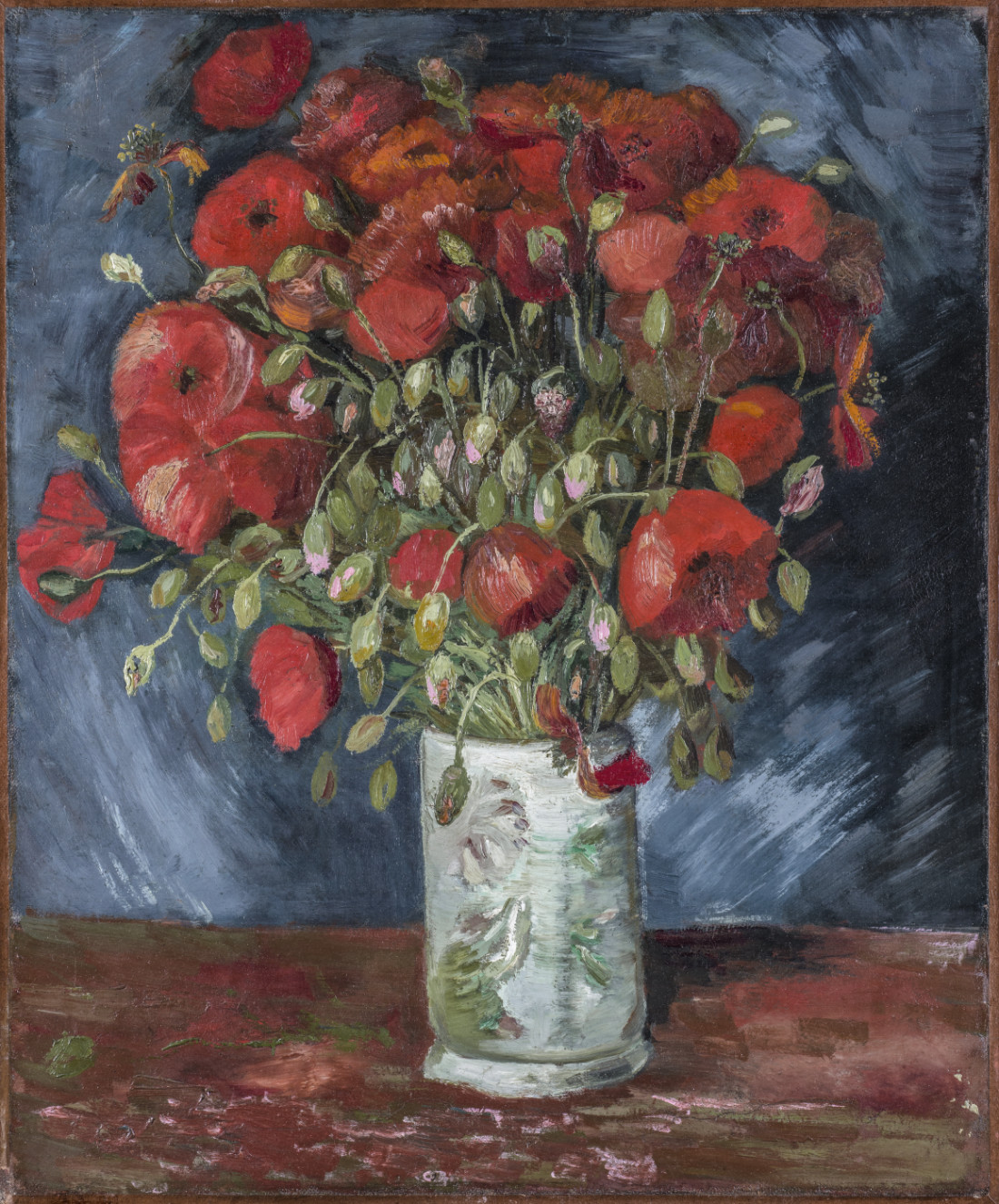 Vase with Poppies, Vincent van Gogh
View Document(s):