Print PDF
Michael A. Cantor Elected to The Connecticut Historical Society's Board of Trustees
June 23, 2017
Michael A. Cantor has been elected to the Board of Trustees of the Connecticut Historical Society (CHS). Mr. Cantor and his fellow trustees will help the CHS fulfill its mission to "connect you and the story of Connecticut" through exhibits, special events, guest speakers, and research opportunities.
"I'm honored to be appointed to the Connecticut Historical Society's Board of Trustees," said Mr. Cantor. "As a lifelong and proud Connecticut resident, I am awed by Connecticut's innovation and creativity that has had such a significant global impact - past, present, and future. The Connecticut Historical Society gives us a deeper understanding and appreciation of the events, people, ideas, and values that are our shared history."
Cantor Colburn recently sponsored the CHS exhibit Connecticut Innovates!, which featured the firm's collection of ten 19th century patent models.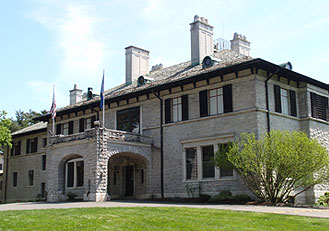 The Connecticut Historical Society, above, is located in the West End of Hartford, at the corner of Elizabeth Street and Asylum Avenue.
View Document(s):