Professionals
Practice Areas
Technologies
Mechanical Engineering
Optics
Automotive Technology
Energy
Aerospace & Aeronautics
Nanotechnology
Telecommunications
Medical Devices
Internet & E-Commerce
Admissions
State of California, 2007
United States Patent and Trademark Office, 1997

Not admitted in Connecticut
Education
Concord Law School, J.D., 2006
Moot Court 2005
Best Oral Argument, Plaintiff and Distinguished Brief, Plaintiff, 2006
Rensselaer Polytechnic Institute, M.S., Mechanical Engineering, 1994
University of Hartford, B.S., Mechanical Engineering, 1990
Teaching Positions
Guest Lecturer, University of Connecticut School of Law
Guest Lecturer, Western New England University School of Law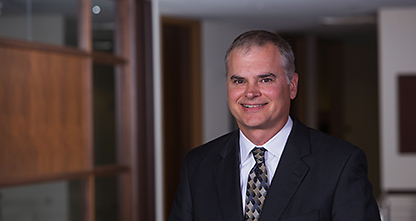 Dave S. Christensen
Partner and Co-Chair of the Mechanical Practice
Dave co-chairs the firm's Mechanical Practice and Additive Manufacturing Practice Groups, leading teams dedicated to responsive client focused service, and overseeing the workflow and providing of high quality work product to clients. He focuses his practice on assisting clients in protecting their inventions in both U.S. and foreign patent offices in a variety of technical fields, including consumer products, electrical power distribution and transmission, renewable energy, and optical measurement systems. He also has significant experience in assisting clients in developing cost effective strategies for managing risk in their developing of new products, and the building and managing their intellectual property portfolios. Dave further counsels startup to medium sized clients in preparing their portfolios for investment financing and associated due diligence activities.
Before beginning his career as an IP attorney, Dave was an engineer and product development manager, where he gained hands-on experience in leading multi-functional teams in developing commercial products using a wide range of manufacturing technologies such as additive manufacturing, 3D printing, high precision machining, and high volume manufacturing technologies. Dave is also an inventor on 37 U.S. patents related to medical products and electrical distribution equipment.
Dave is active in thought leadership, especially related to how technology is changing both manufacturing and legal business operations. He is on the Editorial Review Board of the American Bar Association's Law Practice Magazine, where he helps set the direction of the magazine's content, guest edits, and contributes articles. Dave further is the co-chair of the Board of Trustees of MakerspaceCT, a nonprofit dedicated to positively impact lives by enabling access, innovation, and education in manufacturing skills to the under-served in the Hartford area.
Experience Highlights
Partner, Cantor Colburn LLP, 2014-present
Counsel, Cantor Colburn LLP, 2013
Associate, Cantor Colburn LLP, 2007-2012
Director of Intellectual Property, Distributed Energy Systems Corp., 2002-2007
Manager of Intellectual Property, General Electric, 1997-2002
Design Engineer and Patent Specialist, E. I. DuPont de Nemours, 1990 – 1997
News
November 15, 2019

Cantor Colburn is a sponsor of the New England Maker Summit 2019, which brings together experts in city planning, Maker Movement industry leaders, entrepreneurs, educators, manufacturers and curious minds to explore "The Impact of Innovation & Making on Urban America." Featured speakers are Colin Cooper, newly appointed Chief Manufacturing Officer for the State of Connecticut, David Lehman, Commissioner of Connecticut's Department of Economic and Community Development, Martin Guay of Stanley Black & Decker, Jeff Aucker and Jamie Brat of Infosys, Paul Tyler of Nassau Re and others.

October 16, 2018

Legal 500 USA 2018

June 4, 2018

Cantor Colburn LLP has been recommended as a Leading Firm by the Legal 500 United States 2018 in Intellectual Property for Patents: prosecution (including re-examination and post-grant proceedings). This is the ninth consecutive year that Cantor Colburn has been recognized for this highly selective honor.

June 30, 2017

Cantor Colburn has been recommended as a Leading Firm by the Legal 500 United States 2017 in Intellectual Property for Patents: prosecution (including re-examination and post-grant proceedings). This will be the firm's eighth consecutive year as being recognized for this highly selective honor. Partners Michael Cantor, Phil Colburn, Leah Reimer, Pamela Curbelo, Andy Ryan and Dave Christensen received special recognition from the editors of the publication. Dave Christensen was also recognized as a Next Generation Lawyer.

IP Frontline

August 17, 2006

Partner Dave Christensen's article, "The Tools to Make Your Patent Valuation Look Better," was published by IP Frontline (August 17, 2006). In it, Dave examines a method of quickly assessing and formulating a valuation for a large volume of patent assets. This process used secondary parameters available from commercial suppliers along with depreciation techniques for communicating the value of the patent assets to financial members of the team.
Events
November 12, 2021

Hartford, Connecticut

The New England Maker Summit 2021 brings together thought leaders who will speak about the skills needed for the next generation manufacturing. MakerspaceCT in Hartford, Connecticut is organizing this important, full-day conference on November 12, 2021 that brings together experts in technology, education, workforce development and manufacturing, and Cantor Colburn is proud to be a returning sponsor.

March 19, 2020

Cantor Colburn partner Dave Christensen will be part of the webinar "Managing a Multi-Jurisdictional Practice." This webinar is presented by the American Bar Association and airs live on March 19, 2020 at 1PM Eastern.

November 15, 2019

Hartford, Connecticut

Cantor Colburn is a sponsor of the New England Maker Summit 2019 on November 15, 2019, which brings together experts in city planning, Maker Movement industry leaders, entrepreneurs, educators, manufacturers and curious minds to explore "The Impact of Innovation & Making on Urban America." Speakers include Colin Cooper, newly appointed Chief Manufacturing Officer for the State of Connecticut.

March 27, 2019

Plainfield, Connecticut

The 15th Annual Women of Innovation awards gala on March 27, 2019 recognizes women accomplished in science, technology, engineering, math and those who are involved in their community. It is presented by the Connecticut Technology Council, which Cantor Colburn has supported for many years.

March 22, 2019

New York City

January 23, 2019

Las Vegas, Nevada

The American Bar Association (ABA) Mid-Year Meeting 2019 takes place in Las Vegas, Nevada, on January 23-28, 2019. Partner Dave Christensen will attend. He is a member of the ABA's Law Practice Magazine Editorial Board and the Knowledge Strategy Committee.

October 11, 2018

Hartford, Connecticut

Stanley + Techstars Additive Manufacturing Accelerator Demo Day is October 11, 2018 at the Bushnell Theatre in Hartford. It is the culmination of a 12-week program in which ten companies from around the globe relocated to the new Advanced Manufacturing Center of Excellence – Manufactory 4.0 – in Hartford, CT. Cantor Colburn was one of the first law firms in the country to have an Additive Manufacturing Practice Group, led by Dave Christensen.

March 28, 2018

Southington, Connecticut

The Women of Innovation® awards gala on March 28, 2018, celebrates the women who make Connecticut's businesses and institutions strong leaders on the cutting edge. The event is presented by the Connecticut Technology Council.

March 23, 2018

New York City

March 7, 2018

Chicago

March 31, 2017

New York, New York

Business Model for Licensing

2001

WRG Conference, Philadelphia PA

Internet Tools for Technology Licensing

2000

Yet2.com Conference, Amsterdam, NL
Professional Affiliations
American Bar Association
Law Practice Magazine Editorial Board
Law Technology Resource Center Committee
Knowledge Strategy Committee, former member
American Intellectual Property Law Association
Intellectual Property Owners Association
Community/Civic Involvement
Co-Chair, Board of Directors and Legacy Council Member, McEIVR, Inc./MakerspaceCT
Co-Chair, Board of Trustees, Harwinton Public Library, 2010-2016