Professionals
Practice Areas
Honors
Named to Best Lawyers(R) in America, 2016-2022
WIPR Leader, 2017, 2018, 2019
Client Choice Award Winner, US, Intellectual Property, Trademarks, Client Choice USA & Canada 2013, 2015
Internationally Recognized Trademark Attorney, Who's Who Legal - International Who's Who of Trademark Lawyers, 2005 - 2021
Selected as one of Boston's "Best IP Lawyers," Digin's Top Picks in Boston, Boston Digital Industry News, May 2001
Admissions
U.S. Court of Appeals for First Circuit, 2000
U.S. District Court, District of Massachusetts, 2000
Commonwealth of Massachusetts, 1989
U.S. Court of Appeals for Tenth Circuit, 1985
U.S. District Court, District of Colorado, 1984
State of Colorado, 1983
Not admitted in Connecticut
Clerkships
Law Clerk, Hon. Zita L. Weinshienk, U.S. District Court, District of Colorado, Denver, CO
Education
Harvard Law School, J.D., cum laude, 1982
Yale University, B.A., Political Science, summa cum laude, 1978
Distinction in the Major
Phi Beta Kappa
Teaching Positions
Harvard Business School, Guest Lecturer
Harvard Law School, Guest Lecturer
Boston University Law School, Guest Lecturer
Tufts University Fletcher School for Law and Diplomacy, Guest Lecturer
Suffolk University Law School, Guest Lecturer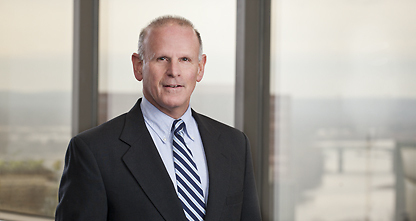 Curtis Krechevsky
Partner and Chair of the Trademark & Copyright Department
Curt Krechevsky's practice focuses on trademark, unfair competition, copyright, rights of publicity and privacy, Internet, advertising, marketing, promotions, licensing, and trade secrets law. With more than 30 years of law-firm and in-house experience, handling both national and international matters, Curt provides a business-oriented, pragmatic, innovative, and cost-sensitive approach in advising and representing clients of all sizes and types of industries.
Before joining Cantor Colburn, Curt ran his own solo legal practice and prior to that he was a partner at the Boston law firm of Hutchins, Wheeler, & Dittmar, where he was a founding member of the firm's Intellectual Property (IP) Department and head of the Trademark and Copyright Practice Group. Before joining Hutchins Wheeler, Curt was Assistant General Counsel and Trademark Counsel at Reebok International Ltd., where he was responsible for all trademark and related legal matters involving the company and its subsidiaries worldwide. He also managed and supervised the trademark practice group within Reebok's Legal Department and dealt with various patent and copyright enforcement matters. Curt started his legal career as an IP attorney and litigator with the Denver law firm of Holland & Hart before moving in-house at Reebok.
Curt has been active in the International Trademark Association (INTA) for many years, and he is a former member of the INTA Board of Directors and the Board's Executive Committee. He currently serves as Co-Chair of the INTA Presidential Task Force on Brands and Innovation and as a member of the INTA Related Rights Committee and its Right of Publicity subcommittee. Curt has been appointed as the first Chair of INTA's new Brands and Innovation Committee, effective January 1, 2016. Curt has chaired or co-chaired numerous INTA committees in the past. He is also a former member of the INTA Panel of Neutrals, which acts as mediators for trademark disputes. Curt has published a number of articles on IP law and is a frequent speaker at legal and business conferences and seminars. He has also served as a member of the Board of Directors of the International Anti-Counterfeiting Coalition in Washington, D.C.
Experience Highlights
Partner and Chair of the Trademark & Copyright Department, Cantor Colburn LLP, 2005-present
Intellectual Property Attorney and Consultant, solo practice, Wellesley, MA, 2002-2005
Partner and Head of Trademark/Copyright Practice Group, Hutchins Wheeler & Dittmar, Boston, MA, 2000-2002
Assistant General Counsel and Trademark Counsel, Reebok International Ltd., Canton, MA, 1988-2000
Associate Attorney, Holland & Hart LLP, Denver, CO, 1984-1988
News
US News and Best Lawyers

August 19, 2021

IP Law360

March 18, 2020

Curt Krechevsky and Ali Caless co-authored the article "TTAB Rulings' Preclusive Effect 5 Years After B&B Hardware," published in IP Law360 on March 18, 2020.

WIPR

February 10, 2020

November 1, 2019

August 19, 2019

July 22, 2019

Supreme Court Finds New Protection for Trademark Owners Who Wish to Obtain Immoral or Scandalous Trademarks.

September 1, 2018

Four of Cantor Colburn's key partner were selected by their peers for recognition in The Best Lawyers in America (2019 Edition). Co-Managing Partners Michael A. Cantor and Philmore H. Colburn II, Litigation Department Chair Michael J. Rye, and Partner and Trademark & Copyright Department Chair Curtis Krechevsky were recognized for the third consecutive year.

August 15, 2017

IPPro The Internet

June 27, 2017

Curt Krechevsky, chair of Cantor Colburn's Trademark & Copyright Department, was featured in the June 27, 2017 issue of IPPro The Internet, discussing his role as Chair of the INTA Brands and Innovation Committee.

August 17, 2016

Cantor Colburn, one of the largest intellectual property (IP) law firms in the country, is pleased to announce that its Co-Managing Partners Michael A. Cantor and Philmore H. Colburn II, and partner Curt Krechevsky, who leads the firm's Trademark & Copyright Department, were selected by their peers for inclusion in The Best Lawyers in America 2017.

May 9, 2016

Michael A. Cantor, Co-Managing Partner of Cantor Colburn LLP, and Curtis Krechevsky, Partner and Chair of the Trademark & Copyright Department at the firm, are recognized as world leading practitioners of trademark law by the 2016 edition of The International Who's Who of Trademark Lawyers.

August 19, 2015

Cantor Colburn is pleased to announce that Michael Cantor, Co-Managing Partner, and Curt Krechevsky, Partner and Trademark & Copyright Department Chair, were recognized in the 2016 edition of The Best Lawyers in America.

China IP Magazine

June 1, 2015

Cantor Colburn Co-Managing Partner Michael Cantor and Trademark & Copyright Department Chair Curt Krechevsky wrote the article "An Overview of Trademark Oppositions in the U.S." which appeared in two parts in China IP Magazine in its May and June 2015 issues.

April 24, 2015

Law360

April 10, 2015

On April 10, 2015, IP Law360 published Curt Krechevsky and Tom Mango's article, "Giving DuPont Its Due: How B&B Hardware Empowers TTAB," on the recent U.S. Supreme Court ruling in B&B Hardware, Inc. v. Hargis Industries, Inc. Krechevsky, a partner, chairs the firm's Trademark & Copyright Department and has more than 30 years' experience in IP law. Mango, who is litigator specializing in Trademark Trial and Appeal Board ("TTAB") proceedings, is part of the firm's Trademark and Litigation Departments.

June 6, 2014

Michael A. Cantor, Co-Managing Partner of Cantor Colburn LLP, and Curtis Krechevsky, Partner and Chair of the Trademark & Copyright Department at the firm, are recognized as world leading practitioners of trademark law by the 2014 edition of The International Who's Who of Trademark Lawyers. The two trademark standouts were named to this distinction by their peers. According to the publication, lawyers who receive this honor "have been selected based upon comprehensive, independent survey work and only specialists who have met independent international research criteria are listed."

January 9, 2014

Cantor Colburn LLP partner Curt Krechevsky has been appointed by the President of the International Trademark Association (INTA), Mei-lan Stark, to co-chair a new task force on Brands and Innovation. A former member of the INTA Board of Directors, Mr. Krechevsky has also chaired and served on numerous INTA committees in his more than twenty years of Association participation. INTA is a global association of trademark owners and professionals dedicated to supporting trademarks and related intellectual property in order to protect consumers and to promote fair and effective commerce. The mission of the Brands and Innovation Presidential Task Force is to analyze the relationship between trademarks and innovation, including how brands promote innovation and drive the economy, as well as how innovation impacts brands and trademark-related issues.

October 10, 2013

Cantor Colburn LLP has been recognized by 10 different organizations and publications- which heralded 14 attorneys in particular- for excellence in their work in 2013. The Legal 500 has applauded the firm for its "solid reputation in the market of providing an excellent level of service, and having an excellent value for money." From accolades for the firm as a whole to specific recognition of Cantor Colburn attorneys in diverse practice areas within the field of intellectual property, the firm has enjoyed an abundance of recognition in 2013.

Connecticut Law Tribune

April 9, 2012

Connecticut Law Tribune

July 29, 2011

May 17, 2010

Connecticut Law Tribune

September 28, 2009

IP Law & Business

April 1, 2009

The Gray Market

Electrical Contractor Magazine

August 2007

Trademark & Copyright: A New Era

GC New England Magazine, Q3

2007
Events
November 16, 2021

New York City

November 15, 2021

virtual

July 28, 2021

Cantor Colburn led a UConn Technology Commercialization Services Fireside Chat, "Working with Different Types of Intellectual Property," on July 28, 2021. Todd Garabedian, Ph.D., Esq., Partner and Vice Chair of Cantor Colburn's Life Sciences Patent Practice, discussed patents, Curt Krechevsky, Partner and Chair of the Trademark & Copyright Practice, discussed trademarks, and George Pelletier, Of Counsel in the Trademark & Copyright Practice, discussed trademarks.

November 19, 2019

Austin, Texas

October 27, 2019

Lima, Peru

Michelle Ciotola and Curt Krechevsky will attend the Annual Meeting of the Asociación Interamericana de la Propiedad Intelectual ("Inter-American Association of Intellectual Property" or "ASIPI") in Lima, Peru, October 27-30, 2019.

May 18, 2019

Boston, Massachusetts

March 21, 2019

North Carolina A&T State University

Curtis Krechevsky will participate in a panel discussing professional careers in the law at the March 21, 2019 Student Professional Development Conference at North Carolina A&T State University.

November 6, 2018

New Orleans, Louisiana

The INTA 2018 Leadership Meeting will take place November 6-9, 2018 in New Orleans, Louisiana. It brings together INTA volunteer leaders once a year to advance the Association's objectives and goals.

May 19, 2018

Seattle, Washington

The 140th annual meeting of the International Trademark Association (INTA) will take place in Seattle, Washington from May 19-23, 2018. Nearly 10,000 intellectual property professionals from around the world will attend, including a large delegation from Cantor Colburn.

March 19, 2018

New York City

Curt Krechevsky will attend the INTA (International Trademark Association) Brands and Innovation Conference in New York City on March 19-20, 2018.

November 7, 2017

Washington, D.C.

The 2017 INTA (International Trademark Association) Leadership Meeting, November 7-10, 2017 in Washington, D.C., brings together INTA volunteer leaders once a year to advance the Association's objectives and goals. It offers them an advanced-level educational program and the opportunity to conduct business and network with colleagues from around the world.

May 20, 2017

Barcelona, Spain

The 139th annual meeting of the International Trademark Association (INTA) took place in Barcelona, Spain from May 20-24, 2017 and was attended by more than 9,500 trademark professionals including a large delegation from Cantor Colburn.

January 4, 2017

Snowmass, Colorado

November 15, 2016

Hollywood, Florida

The 2016 INTA Leadership Meeting, November 15-18 in Hollywood, Florida, brings together INTA volunteer leaders once a year to advance the Association's objectives and goals. It offers them an advanced-level educational program and the opportunity to conduct business and network with colleagues from around the world.

INTA is a global association of trademark owners and professionals dedicated to supporting trademarks and related intellectual property in order to protect consumers and to promote fair and effective commerce.

International Trademark Association (INTA) Annual Meeting

May 21, 2016

Orlando, Florida

November 17, 2015

Panama City, Panama

The INTA Leadership Meeting brings together INTA volunteer leaders once a year to advance the Association's objectives and goals.

May 2, 2015

San Diego, California

The 137th annual meeting of the International Trademark Association (INTA) takes place in San Diego, California and will be attended by more than 9,500 trademark professionals including a large delegation from Cantor Colburn.

March 10, 2015

New York City

Partners Curt Krechevsky and Howard Levy will attend INTA's 3D Printing/Additive Manufacturing: Cutting-Edge IP and Business Implications conference in New York City on March 10-22, 2015.

INTA Leadership Meeting 2014

November 11, 2014

Phoenix, Arizona

June 18, 2014

Alicante, Spain

International Trademark Association (INTA) 136th Annual Meeting 2014

May 10, 2014

Hong Kong, China

INTA 135th Annual Meeting

May 4, 2013

Dallas, Texas

Curt Krechevsky, panelist, "No Trademark Owner is an Island," 2013 INTA Annual Meeting, Dallas, Texas, May, 2013

International Trademark Association (INTA) Annual Meeting 2012

May 5, 2012

Washington, D.C.

International Trademark Association (INTA) Annual Meeting

May 14, 2011

San Francisco, California

Trademark Developments in 2009 at the PTO, TTAB, and Federal Circuit

2010

National CLE on Intellectual Property Law

The Pit and The Pendulum – Fraud on the USPTO and Ethical Concerns With Federal Brand Protection, presenter

December 2008

Fox Entertainment Group Continuing Legal Education Seminar, Los Angeles, California

Using Celebrities and Sponsorships to Create Brand Value: The Good, The Bad, and The Ugly

2008

INTA Advanced Trademark Symposium

Trademarks for Trade Associations and Non-Profit Organizations

2008

Cantor Colburn Seminar

Fraud on the USPTO – The Pit and the Pendulum

2008

INTA Advanced Trademark Symposium

The U.S. Impact of the Madrid Protocol and European Union Enlargement

2004

National CLE Conference on Intellectual Property Law

Playing the Name Game to Win: The Top 25 Tips for Effective Brand Name Selection

2004

Thomson & Thomson Educational Forum, 2004; The Walt Disney Company Continuing Legal Education Forum, 2005

Organizing and Managing Your Trademark Portfolio: The Trademark Portfolio as a Revenue Contributor

2004

INTA Advanced Trademark Symposium

International Licensing of Intellectual Property: The Licensing of Trademarks and Rights of Publicity

2004

Suffolk University Law School

Crisis Management for Brands

2004

INTA Advanced Trademark Symposium

Unconventional Trademarks - More Than Meets the Eye

2002

National CLE Conference on Intellectual Property Law

Trademarks and Parallel Imports - An Update

National CLE Conference on Intellectual Property Law, 2001, and Annual Legal Symposium of the National Alcohol Beverage Control Association, 2001

Charting the Career Path of the Legal Assistant in the 21st Century

INTA Trademark Administrators and Paralegal Forum, 1998 and 1999; Massachusetts Paralegal Association, 2001

The Multinational Approach to Anti-Counterfeiting

2000

National CLE Conference on Intellectual Property Law

Searching and Policing Trademark Use on the Internet

2000

INTA Trademarks in Cyberspace 2000 Forum

Intellectual Property and Its Importance to E-Business: An Overview

2000

Protecting Your Company's Value: Registering Your Trademark and Trade Dress, Massachusetts Specialty Foods Association

The Counterfeiting Conundrum - Anti-Counterfeiting Strategies and Procedures

1998

INTA Annual Meeting

Establishing the Essential Ingredients of a Famous Mark

1998

INTA Forum on Famous Marks
Trademark Registration Update 2012, presenter, National CLE Conference on Intellectual Property Law, January 2013, Aspen, Colorado
Professional Affiliations
American Intellectual Property Law Association (AIPLA)
Member of AIPLA Copyright Law Committee (2018-2021)
Member of Copyright Law Committee Task Force to Respond to U.S. Copyright Committee Notification of Inquiry on Registration Modernization (1), 2018-2019
Member of AIPLA Trademark Law Committee (2018-2021)
Member of AIPLA Trademark Litigation Committee (2018-2021)
Member of AIPLA Anti-Counterfeiting / Anti-Piracy Committee (2018-2021)
International Trademark Association
Designated firm representative to INTA
Member of INTA Board of Directors and Board Executive Committee, 1998-1999
Member of INTA Copyright Committee 2018-2021
Co-Chair, Copyright Committee Task Force to Respond to U.S. Copyright Committee Notification of Inquiry on Registration Modernization (1), 2018-2019
Co-Chair, Copyright Committee Task Force to Respond to Copyright Questions From U.S. House Subcommittee on Intellectual Property, 2019
Co-Chair, Copyright Committee Task Force to Respond to U.S. Copyright Office Notification of Inquiry on Online Publications, 2019
Co-Chair, Copyright Committee Task Force to Respond to U.S. Copyright Office Notification of Inquiry on Registration Modernization (2), 2020
Co-Chair, Copyright Committee Task Force on the Digital Copyright Act of 2021
Chair of the INTA Brands and Innovation Committee, 2016-2017
Co-Chair of INTA Presidential Task Force on Brands & Innovation, 2014-2015
Member of INTA Related Rights Committee, Right of Publicity Subcommittee, 2012-2015
Member of INTA Non-Traditional Trademarks Committee, North America Subcommittee, 2008-2011
Member of INTA Information Resources Committee and Task Force Chair, 2006-2007
Member of INTA Programs Board, 2004-2005
Member of INTA Meetings Board, 2001-2003
Chairperson for 10 years of various INTA standing committees, including:
Membership Committee, 1999-2001
Anti-Counterfeiting and Enforcement Committee, 1997-1999
Publications Committee / Projects Editorial Board, 1994-1997
INTA Bulletin Editorial Board, 1992-1994