Professionals
Practice Areas
Technologies
Automotive Technology
Computer and Systems Engineering
Computer Science & Software
Electro-Communications
Internet & E-Commerce
Mechanical Engineering
Medical Devices
Semiconductor Devices & Processing Methods
Telecommunications
Honors
Women in the Law – High Achievers, Connecticut Law Tribune, 2010
West Publishing Company Award for Outstanding Overall Scholastic Achievement
West Group Book Award for Excellence in the Study of Property
CALI Excellence for the Future Award for top class performance in the study of:
- Computers and the Law
- Property
- Defamation, Privacy and
Publicity
- Jurisprudence and
Criminal Responsibility
- Lawyering Process
Admissions
State of Connecticut, 2001
U.S. Patent and Trademark Office, 2000
Education
University of Connecticut School of Law, J.D., with high honors, 2001
Union College, M.S., Computer Science, 1984
University of Connecticut, B.S., Mathematics and Statistics, 1981
Teaching Positions
Adjunct Professor, University of Connecticut School of Law, Introduction to Patent Law, and Advanced Topics in Patent Law, 2002 – present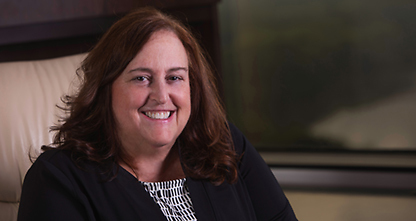 Anne Davis Barry
Partner and Co-Chair, Computer Science Practice Group
Anne Davis Barry is a Partner at Cantor Colburn and co-chairs the Computer Science Practice Group.
Anne is responsible for leading her team in securing patent protection to meet client product launch deadlines; for partnering with clients on-site in patent mining sessions to form patent protection strategies; and for management of final work product of associates. She also has experience in drafting opinions and provides support for patent litigation.
Anne focuses her practice on obtaining patents in computer technologies including computer hardware, databases, networks and operating systems, as well as cloud computing, artificial intelligence, and software applications to solve real-world problems.
Prior to her legal career, Anne worked for IBM for over 15 years in various technical positions including computer programmer and several years focused on implementing database and storage technologies at client locations. She was an IBM Certified Project Manager and, in that role, successfully managed several large fixed-price consulting projects.
In addition, Anne has been an adjunct professor at UConn Law since 2002 teaching both Introduction to Patent Law and Advanced Topics in Patent Law.
Experience Highlights
Partner, Cantor Colburn LLP, 2011-present
Counsel, Cantor Colburn LLP, 2010-2011
Associate, Cantor Colburn LLP, 2000-2010
Technical Advisor, Cantor Colburn LLP, 1999
Nationally Certified Project Manager, managed client consulting projects, IBM, 1993-1999
Systems Engineer, implemented new computer technologies (database, memory, software), IBM, 1986-1993
Systems Analyst/Programmer, IBM, 1984-1986
News
IP Toolworks

May 7, 2021

June 23, 2020

June 9, 2015

Cantor Colburn LLP has been recommended as a Leading Firm by the Legal 500 United States 2015 in Intellectual Property for patent prosecution: utility and design patents.

Research is based on feedback from 250,000 clients worldwide, submissions from law firms and interviews with leading private practice lawyers, and a team of researchers.

Seven of the firm's attorneys have been recommended in the Legal 500 United States 2015's editorial.

Connecticut Law Tribune

May 9, 2011

Hartford Business Journal

January 31, 2011
Events
March 9, 2021

November 18, 2020

Silicon Valley

Quality patents are a must to survive this environment, in which the legal and market uncertainty adds further pressure to budgets. How do patent practitioners build a cohesive strategy with options around these legal and budget challenges, which also delivers business results? Anne Davis Barry will be a panelist at the IP Strategy Summit on November 18, 2020, which explores these issues and more

November 20, 2019

New York City

Partner Anne Barry will attend the IP Strategy: New York on November 20, 2019, where she will be a panelist on the session, "Patent Prosecution & Portfolio Management: Inconsistency, Complexity & Budgets", and Anne will lead a roundtable discussion, "Unlock the Potential of the Examiner Interview: Why It's Worth It In The Long Run". The summit is presented by Center Force.

May 2, 2019

New York City

Andy Ryan will be a panelist at the Joint Patent Practice CLE on May 2, 2019 in New York City. His panel will be on patents found invalid under Section 112 for lack of written description and enablement, including the cases D Three Enterprises, LLC V. Sunmodo Corporation et al 2017-1909 et al (Fed. Cir.) May 21, 2018 and Trustees of Boston University v. Everlight Electronics Co., LTD, et al, 2016-2576 (Fed. Cir. July 25, 2018). Also attending the JPPCLE are Leah Reimer, Pam Curbelo, and Anne Barry.

March 22, 2019

New York City

April 16, 2013

New York, NY

Presenter: "Third Party Pre-Issuance Submission and Public Forums: The tension between sections 122(c) and 122(e) and whether an examiner is permitted to search for public forum discussions of a pending application (such as Stack Exchange)"
Professional Affiliations
American Bar Association
American Intellectual Property Law Association
Connecticut Bar Association
Intellectual Property Owners Association (IPO)