Professionals
Practice Areas
Technologies
Biotechnology
Chemical Engineering
Chemistry
Energy
Food Science
Mechanical Engineering
Pharmaceuticals & Pharmaceutical Formulation
Admissions
U.S. Patent and Trademark Office, 2014
Commonwealth of Virginia, 2019
Education
William & Mary Law School, J.D., cum laude, 2019
John Hopkins University, Ph.D. program, Biological Sciences, 2012-2014
The George Washington University, B.A. Biological Sciences 2011, University Honors Program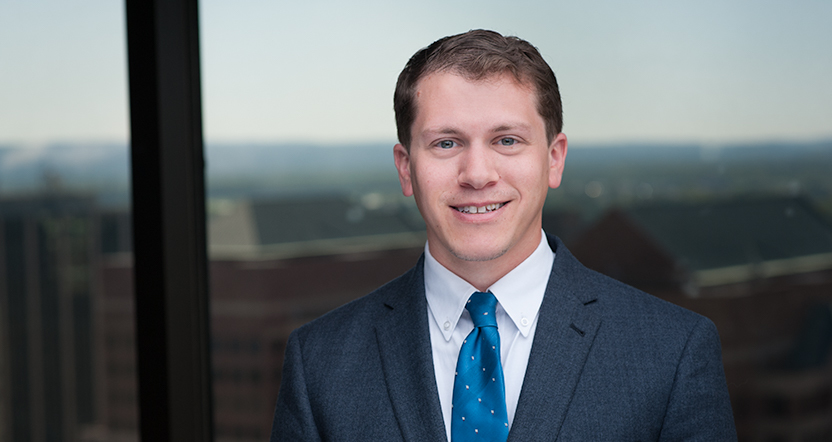 Andrew E. Levitt
Associate
Andrew's practice includes patent prosecution, invalidity and non-infringement opinions, prior art, clearance, freedom-to-operate searches as well as patent landscape studies, with a focus on biological sciences, pharmaceutical sciences, biochemistry, and biomedical instruments and methods.
In addition to his patent practice, Andrew also handles trademark prosecution and clearance matters, as well as intellectual property transactions and licensing.
Experience Highlights
Associate, Cantor Colburn LLP, 2019-present
Patent Agent, Cantor Colburn LLP, 2019
Summer Clerk, One LLP, 2018
Summer Clerk, Patterson Thuente Pedersen P.A, 2017
Independent Contractor, Dennemeyer, IP Services 2015–2016
Research Fellow, Department of Embryology, Carnegie Institute of Washington, Johns Hopkins University, 2013
Technical Advisory, Brinks Gilson & Lione LLP, 2011–2012
Publications
Published Note, 'Adapting Bartnicki v. Vopper to a Changing Tech Landscape: Rebalancing Free Speech and Privacy in the Smartphone Age'
News
June 22, 2020

February 7, 2020

Cantor Colburn LLP, the #3 patent law firm in the country, welcomes Andrew Levitt as Associate Patent Attorney and Liam Evans as Patent Agent to the firm's Washington, D.C. office. Andrew's undergraduate degree is in Biological Sciences and Liam's is in Chemical and Biomolecular Engineering.
Professional Affiliations
American Intellectual Property Law Association
Intellectual Property Owners Association
Pharmaceutical and Biotechnology Issues Committee, 2020-2021 term
Diversity and Inclusion Committee, 2020-2021 term
Patent Search Committee, 2020-2021 term