Print PDF
The Women in Law and IP Summit: Seattle
November 9, 2017
Seattle, Washington
The Women in Law and IP Summit: Seattle conference will take place on November 9, 2017 in Seattle, Washington, and will explore the career obstacles, risks and rewards on the path to a fulfilling and productive career for women lawyers – particularly when practicing in intellectual property and technology hubs. Partner and Co-Chair of the Chemical, Materials, and Life Sciences Department Pamela Curbelo will attend.
Drawing on 25 years of experience, Pam Curbelo co-chairs Cantor Colburn's robust Chemical, Material, and Life Sciences Department, and she spearheads the firm's international patent activity. Pam works closely with foreign and domestic clients, as well as a network of foreign associates to devise and implement effective intellectual property (IP) strategies; to prepare and prosecute U.S. and international patent applications; to draft and negotiate IP agreements; and to prepare clearance, non-infringement, and invalidity opinions.
A former in-house IP counsel with United Technologies Corporation, Pam shares her unique perspective and deep technical knowledge with clients from a broad spectrum of industries ranging from polymers, processing, catalysis, automotive, and environmental engineering to telecommunications, additive manufacturing, and aerospace. She regularly presents lectures and workshops to clients on patent law issues. Pam has twice been designated a Woman of the Law High Achiever by the Connecticut Law Tribune.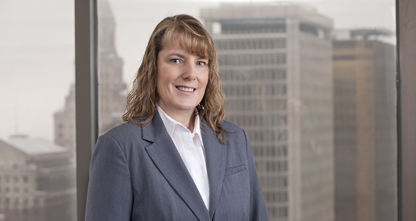 Pamela Curbelo