News
Attorneys
Print PDF
Cantor and Krechevsky Nominated to Who's Who Legal 2015
April 24, 2015
Michael A. Cantor, Co-Managing Partner of Cantor Colburn LLP, and Curtis Krechevsky, Partner and Chair of the Trademark & Copyright Department at the firm, are recognized as world leading practitioners of trademark law by the 2015 edition of The International Who's Who of Trademark Lawyers.
This is the third consecutive year that Cantor and Krechevsky have received this honor.
The Cantor Colburn Trademark & Copyright Department attorneys counsel and represent domestic, international, and multinational clients, ranging from individual entrepreneurs and small startups to Fortune 100 corporations, in a host of diverse businesses and industries, and in all areas of trademark and copyright law. Cantor Colburn's trademark practice is highly ranked among a select group of U.S. law firms.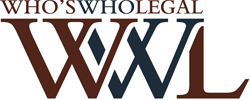 View Document(s):